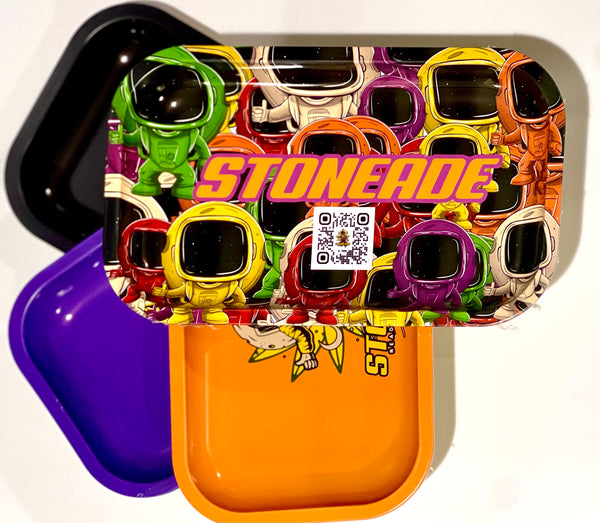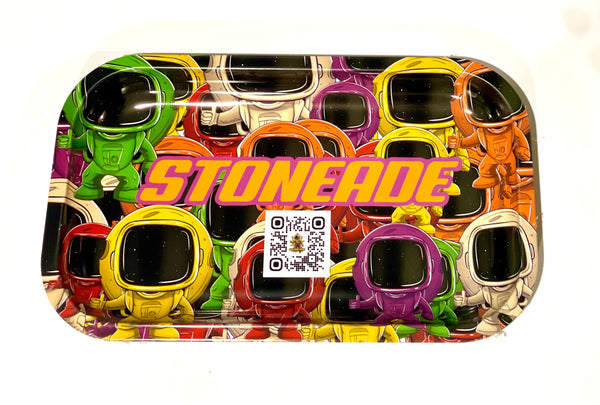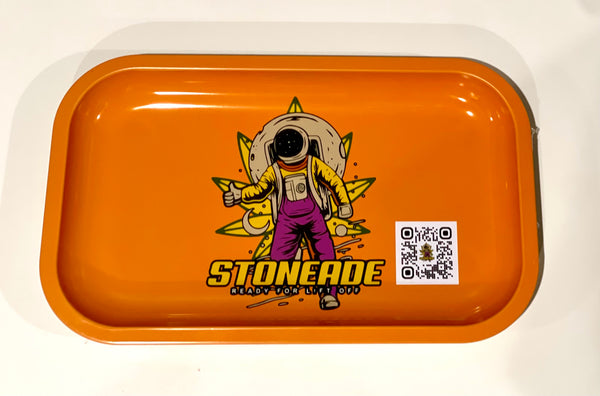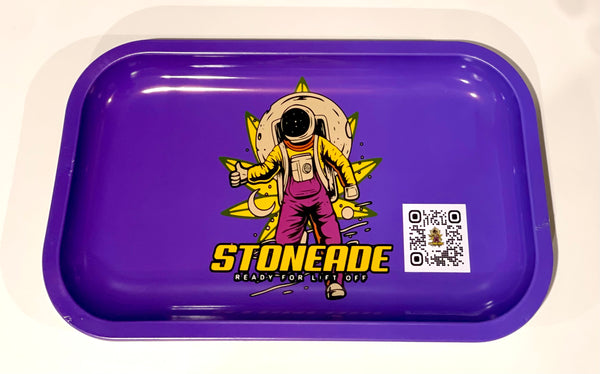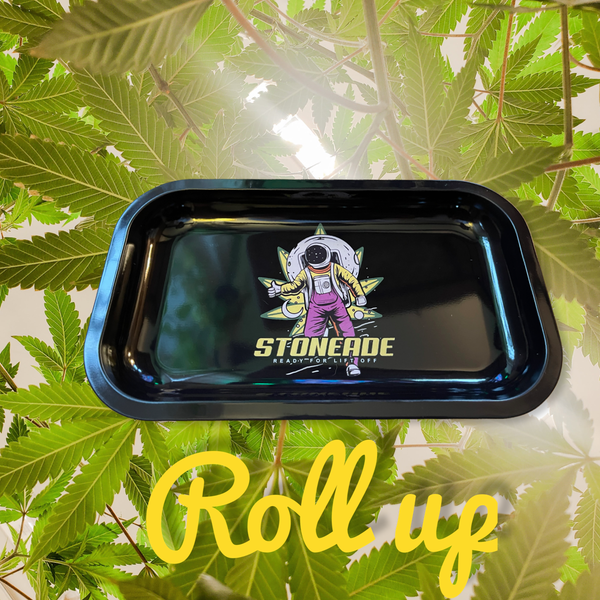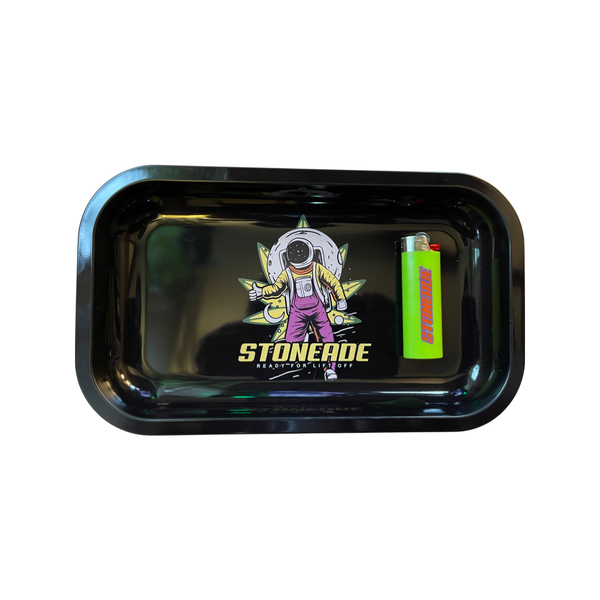 Custom Stoneade Rolling Tray
Introducing the Stoneade Rolling Tray, a sleek and versatile accessory for all your rolling needs! This beautifully crafted tray comes in four vibrant colors: Orange, Purple, Green & the Multicolored Moon Man allowing you to choose the perfect match for your unique style.
Designed with durability and convenience in mind, the Stoneade Rolling Tray is made from high-quality, eco-friendly materials that are built to last. The non-toxic, non-slip surface ensures that your herbs and rolling papers stay in place, making your rolling experience both efficient and enjoyable.
Measuring 10 inches by 8 inches, this spacious tray offers ample room for your rolling accessories, while still remaining compact enough to fit on your lap or coffee table. Its curved edges and raised sides prevent any spillage or waste, keeping your workspace clean and tidy.
Key Features:
Available in four stunning colors:

Orange

, Purple, Green & the Multicolored Moon Man

Made from durable, eco-friendly materials.
Non-toxic, non-slip surface for a hassle-free rolling experience.
8" x 10" size provides ample space while still remaining portable.
Curved edges and raised sides to prevent spills and waste.
Whether you're a beginner or a seasoned roller, the Stoneade Rolling Tray is the perfect addition to your collection. Its sleek design, superior functionality, and choice of four eye-catching colors make it a must-have accessory for any rolling enthusiast. Elevate your rolling game and order your Stoneade Rolling Tray today!