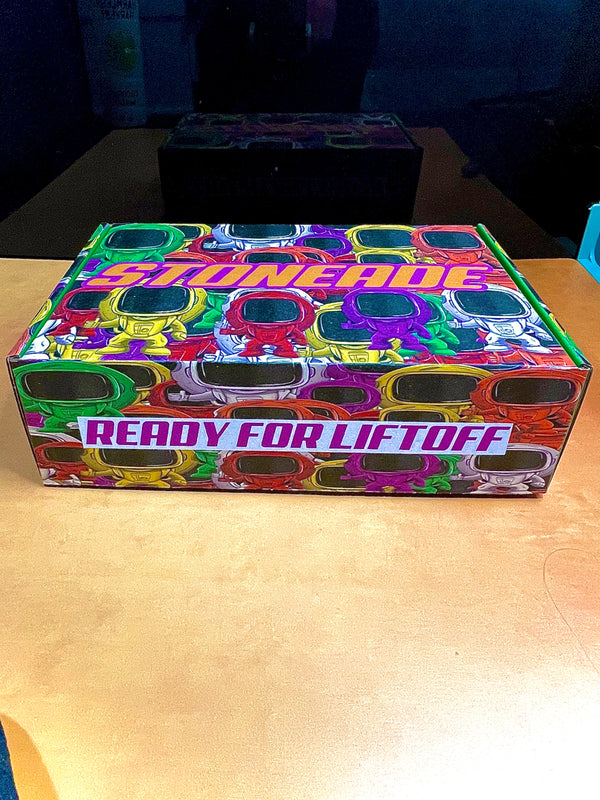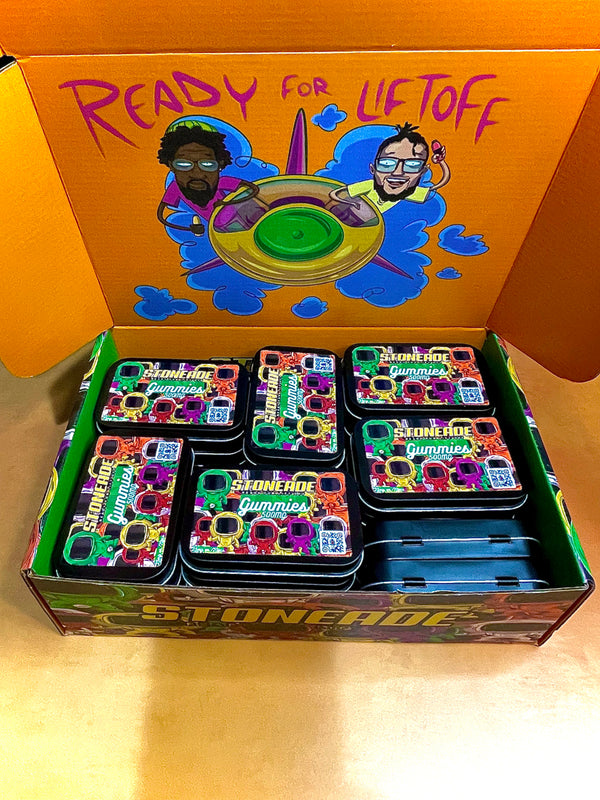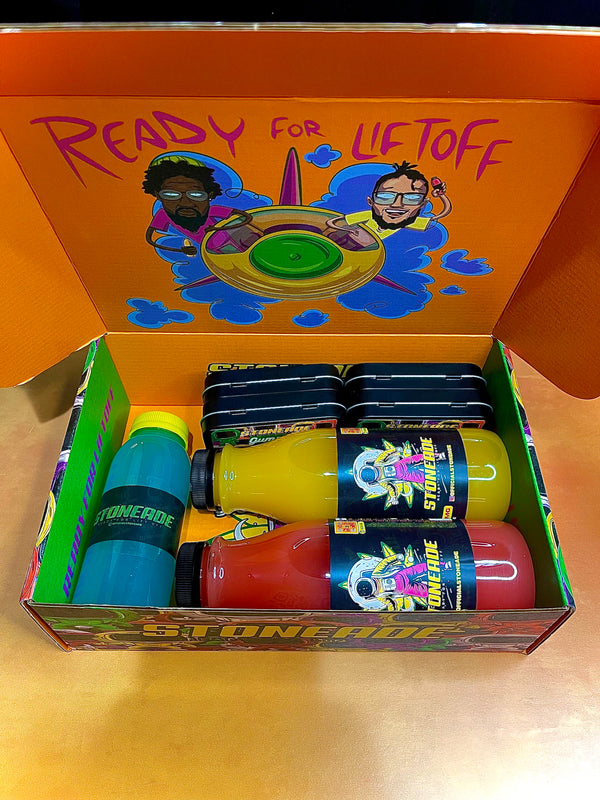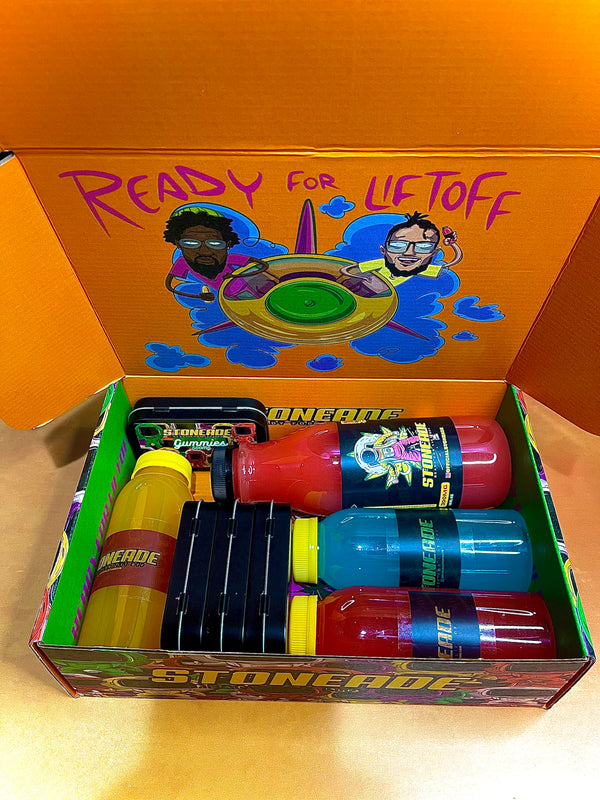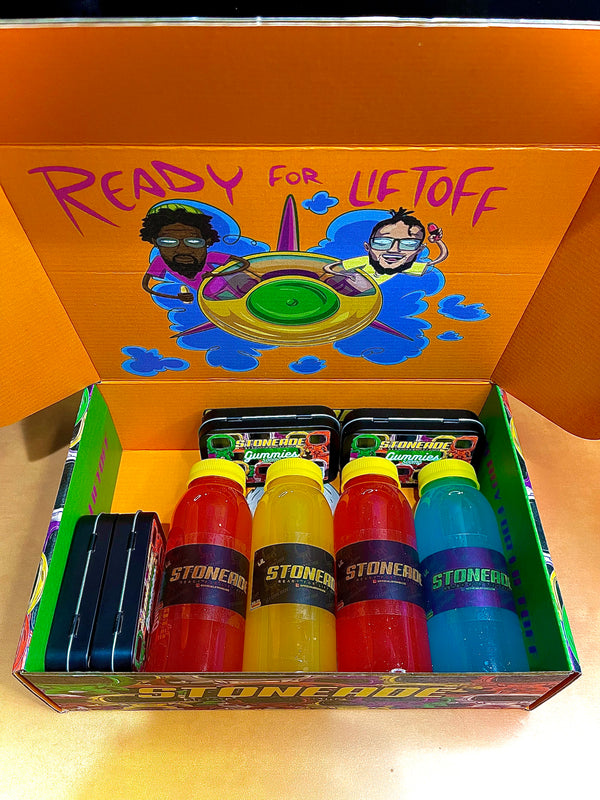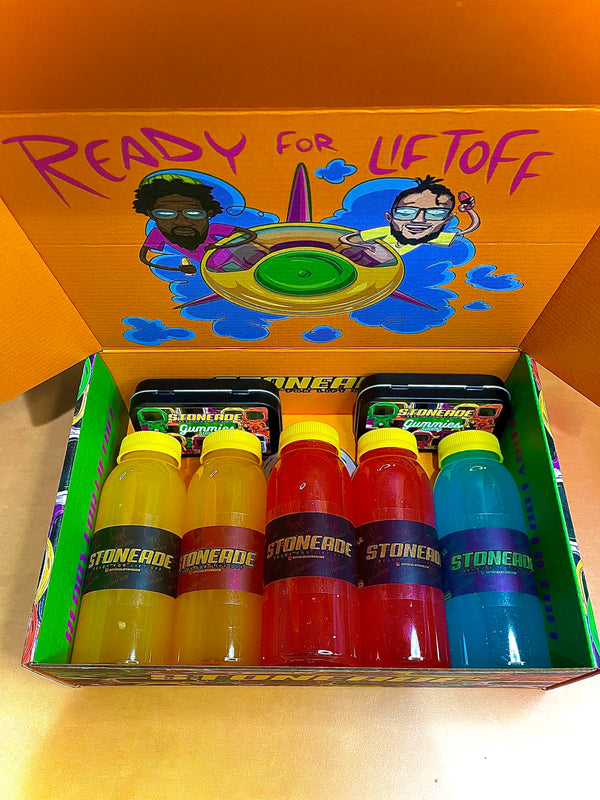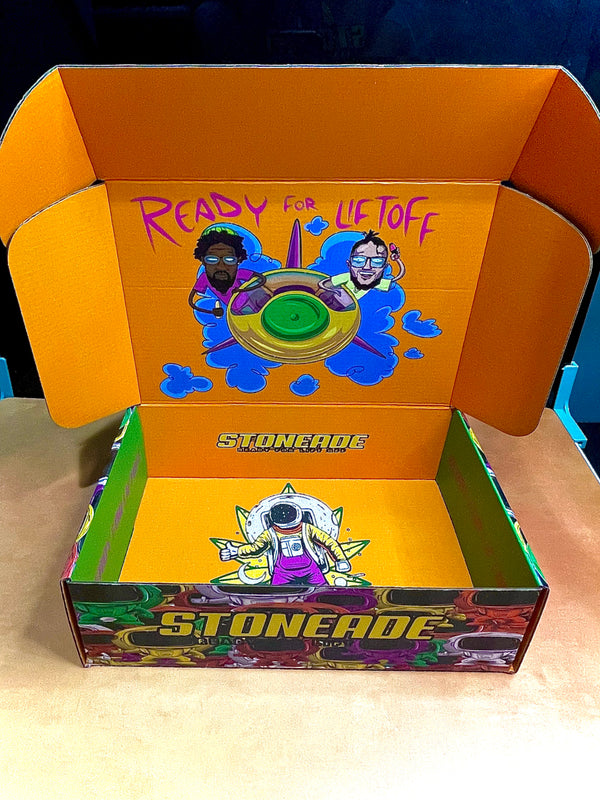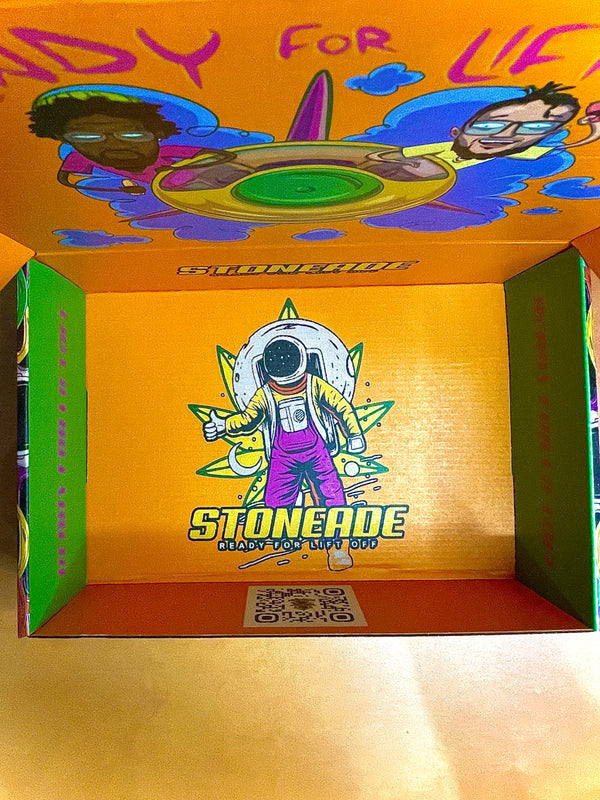 The Baller Box: a refreshing and delicious bundle that combines the zesty goodness of freshly squeezed lemonade with the mouthwatering sweetness of assorted flavored candy gummies. Perfect for parties, picnics, or simply to satisfy your cravings, the Baller Box is your go-to for a fun and flavorful experience.
Each Baller Box offers a variety of sizes and combinations, ensuring you have the perfect assortment for every occasion. Choose from five different options:
The Gummy Galore: Indulge in 20 packs of assorted flavored 500mg gummies.
The Sippin' Snacker: Enjoy a refreshing burst of flavor with 8 packs of assorted 500mg gummies and (3) 8oz 50mg bottles of our delicious lemonade.
Sip & Savor: Enjoy (2) 16oz 300mg bottles of lemonade, (1 )8oz 50mg bottle, and 4 packs of 500mg gummies for a delightful mix of both treats.
The Balanced Baller: Taste it all with (1) 16oz 300mg bottle of lemonade, (3) 8oz 50mg bottles, and 4 packs of 500mg gummies to satisfy your sweet tooth.
The Half & Half: Get the best of both worlds with (4) 8oz 50mg bottles of fresh squeezed lemonade and 4 packs of delectable 500mg gummies.
The Lemonade Lover: Delight in 2 packs of our mouthwatering 500mg gummies and (5) 8oz 50mg bottles of lemonade for a satisfying treat.
The Baller Box is perfect for gifting, sharing with friends, or treating yourself to a delightful snack. Grab your favorite combination today and experience the ultimate fusion of delicious lemonade and sweet candy gummies. Your taste buds will thank you!
FANTASTIC PACKAGING AND PRODUCT
The set was packed in an amazing box, very clean and chic.
The edibles and drink are totally worth the money
Baller box
I enjoyed the box, however I did feel that some of the gummies were not infused. Or perhaps I have a higher tolerance(?) but I would eat atleast 4 gummies and it felt as if I had taken a few hits from my bowl. The overall decoration of the box was cool. I handed out some of the gummies and drinks and they enjoyed it! Thank you for your overall great products and customer service!