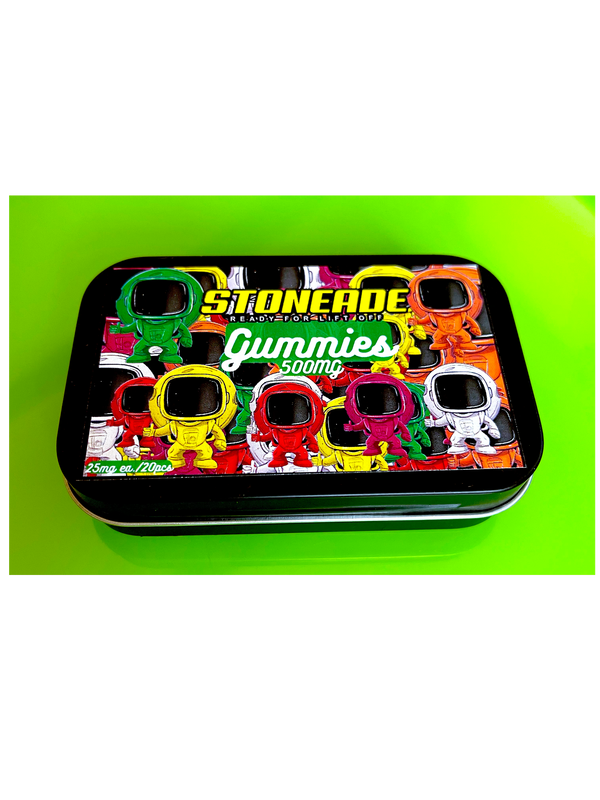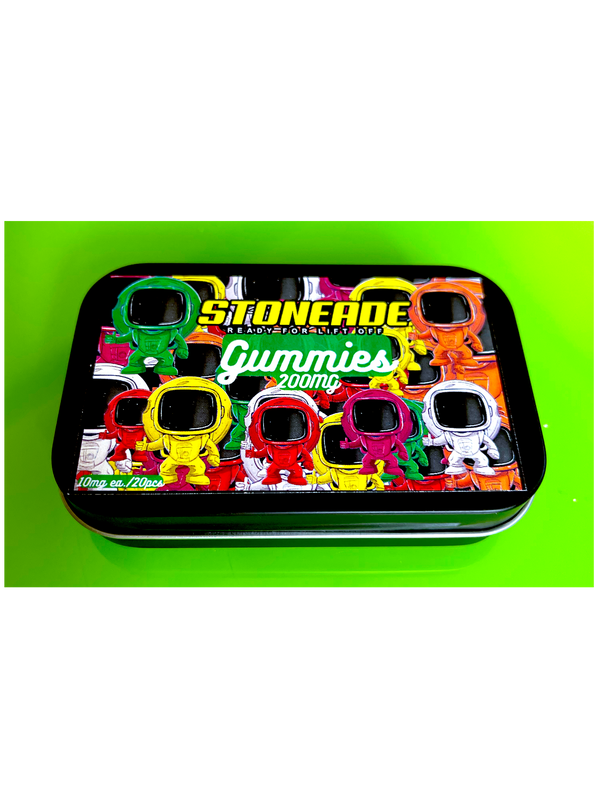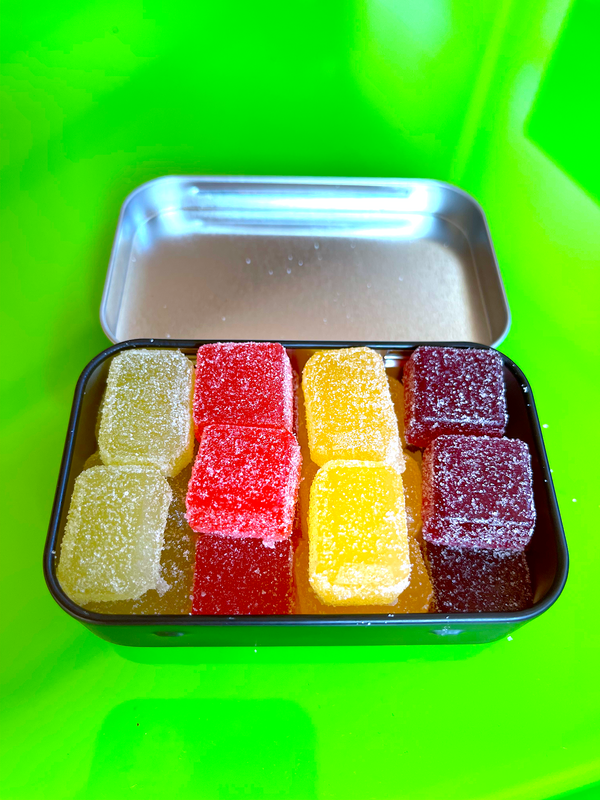 Introducing Stoneade Gummies – a delightful medley of sweet, tangy, and juicy fruit flavors, expertly crafted to satisfy your taste buds. Each compact tin comes packed with 20 delectable gummy pieces, ensuring you have a variety of flavors to savor.
The moment you pop open the tin, you'll be greeted with the enticing aroma of our carefully selected fruit flavors. Indulge in the refreshing taste of succulent strawberries, tangy oranges, zesty lemons, tropical pineapples, and juicy raspberries – all expertly combined in our mouthwatering gummy assortment.
Our Stoneade Gummies are made with the finest ingredients, ensuring a superior taste experience. Each gummy piece is soft, chewy, and bursting with authentic fruit flavor, making it impossible to have just one. This delightful mix is perfect for snacking on-the-go, sharing with friends, or adding a touch of fruity delight to your favorite dessert recipes.
Not only are these gummies delicious, but they are also made without any artificial flavors or colors. We believe in providing you with the best quality treats, which is why we use only natural fruit flavors to create our exceptional taste sensation.
Whether you're looking for a tasty snack to curb your sweet tooth or a fun, fruity gift for a loved one, our Stoneade Gummies are guaranteed to please. Don't miss out on the chance to experience this delectable assortment of fruity goodness – order your tin of 20 pieces today
Great Product
I use these gummies for pain relief from Sports Injuries and on those nights I can't settle into a restful sleep. They are great and the flavors are good
Low dose is PERFECT
While my 1st purchase was a 500-mg pack with a wide variety of flavors, and it served me well, I found that the 200-mg pack w/ 2 flavors was perfect for me. It didn't require me to cut the gummies to control the intensity or duration of the feeling, making for a much more pleasant experience during otherwise stressful times.
I find that my focus improves when they take effect, similar to a Sativa dominant smoking experience.
The flavors are pleasantly sweet without the negative effects of too much sugar.
All-in-all, i highly recommend this product for parents, especially in afternoons/evenings, & especially during such trying times as children fighting sickness. It helps us to set the example of motivation, hope, & thoughtfulness. I wrote down great questions to save for my child's doctors & my colleagues at work for periodic meetings. I organized my belongings quickly and efficiently. I maintained boundaries. Highly recommended product.
The best
These gummies are one of the best I've had so far! I recommend them to everyone. We love them!