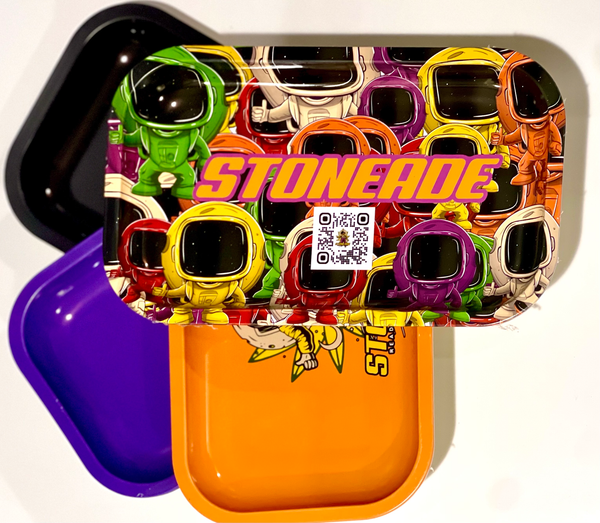 Accessories
Introducing our eclectic "Accessories" collection, designed to elevate your style and add a touch of flair to your everyday life. This carefully curated assortment showcases an exclusive range of lighters, rolling trays, bucket hats, keychains, and T-shirts that are as unique as you are.
Our premium lighters offer a reliable spark, ensuring you're never left in the dark. The rolling trays, both functional and stylish, are crafted with precision and durability in mind, making them a perfect addition to your rolling ritual. Our bucket hats, available in various colors and patterns, are not just a statement piece but a testament to your individuality.
For those who love to keep their keys organized with a touch of personality, our selection of keychains will do just the trick. Finally, the T-shirts in our collection embody a blend of comfort and fashion, allowing you to express yourself effortlessly.
Browse our "Accessories" collection to discover the perfect pieces that resonate with your unique vibe. With a diverse range of styles and designs, there's truly something for everyone. So, why not treat yourself or surprise a friend with a thoughtful gift? Step up your style game and make a statement with these distinctive accessories today!