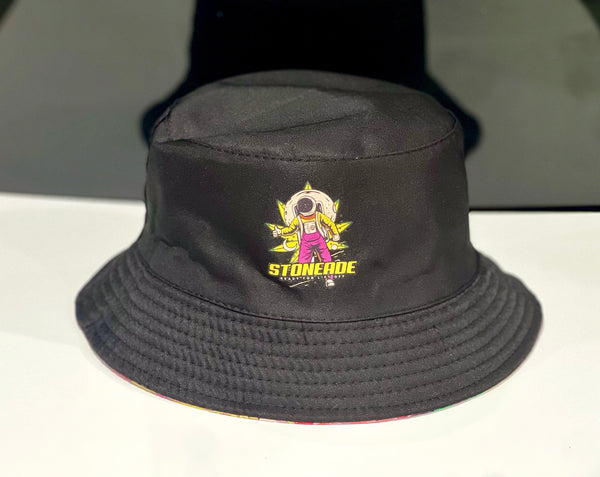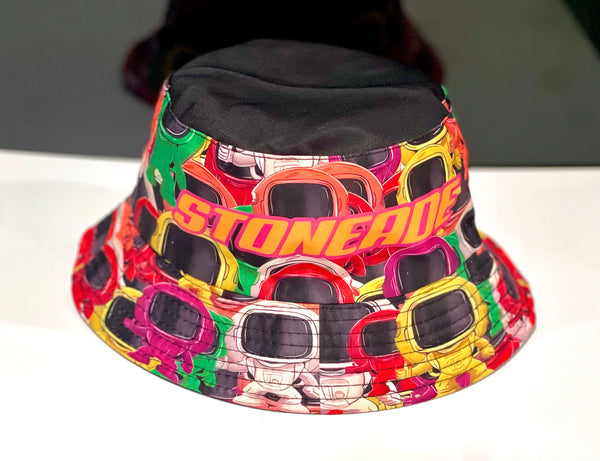 Stoneade Reversible Bucket Hat
Unmatched Style and Versatility
Elevate Your Look with the Stoneade Reversible Bucket Hat
Introducing the Stoneade Reversible Bucket Hat, the ultimate accessory to elevate your style game. This versatile hat combines fashion-forward design with unbeatable functionality, making it a must-have for trendsetters like you. With its unique reversible feature and attention-grabbing details, this hat is bound to turn heads wherever you go.
Crafted with meticulous care, the Stoneade Reversible Bucket Hat boasts a sleek black exterior adorned with a small centered medium moon man logo. This understated elegance ensures that it seamlessly complements a variety of outfits, adding a touch of sophistication to your ensemble. Whether you're heading to a music festival, exploring the city, or simply enjoying a day at the beach, this hat is the perfect companion for any occasion.
But the magic doesn't stop there – this bucket hat is also reversible, revealing a vibrant multicolored moon man design on the other side. It's like owning two hats in one! The multicolored pattern injects a burst of energy and creativity into your look, allowing you to express your unique personality and sense of style. Simply flip it inside out, and you're ready to make a bold statement that sets you apart from the crowd.
Unparalleled Comfort and Fit
Experience All-Day Comfort with the Stoneade Reversible Bucket Hat
Not only does the Stoneade Reversible Bucket Hat excel in style, but it also ensures unparalleled comfort and a perfect fit. We understand that comfort is of utmost importance when choosing a hat, especially for long days under the sun. That's why we've spared no effort in designing a hat that guarantees a luxurious wearing experience.
Made from premium-quality materials, this bucket hat is incredibly soft and lightweight. It feels gentle against your skin, allowing for breathability even on hot summer days. The wide brim provides excellent sun protection, shielding your face and neck from harmful UV rays, while still maintaining a fashionable aesthetic.
Uncompromising Quality and Durability
Invest in Lasting Quality with the Stoneade Reversible Bucket Hat
When it comes to investing in a bucket hat, durability is key. That's why the Stoneade Reversible Bucket Hat is crafted to withstand the test of time. We believe that you deserve only the best, and we're committed to delivering a product that exceeds your expectations in terms of quality and longevity.
Every aspect of the Stoneade Reversible Bucket Hat is carefully constructed with attention to detail. From the stitching to the fabric, we've chosen the finest materials to ensure maximum durability. You can trust that this hat will accompany you on countless adventures, remaining in pristine condition despite wear and tear.
Additionally, the Stoneade Reversible Bucket Hat is easy to clean and maintain, ensuring that it stays looking fresh and new for years to come. Whether you're exploring the great outdoors or going on urban escapades, this hat is built to handle whatever life throws your way.