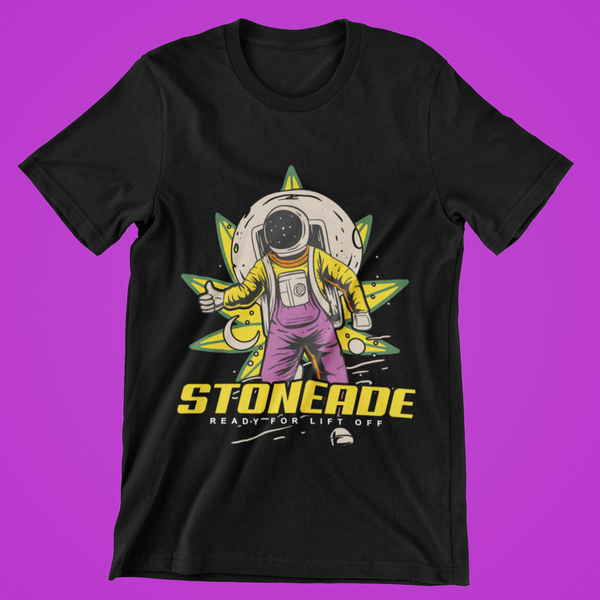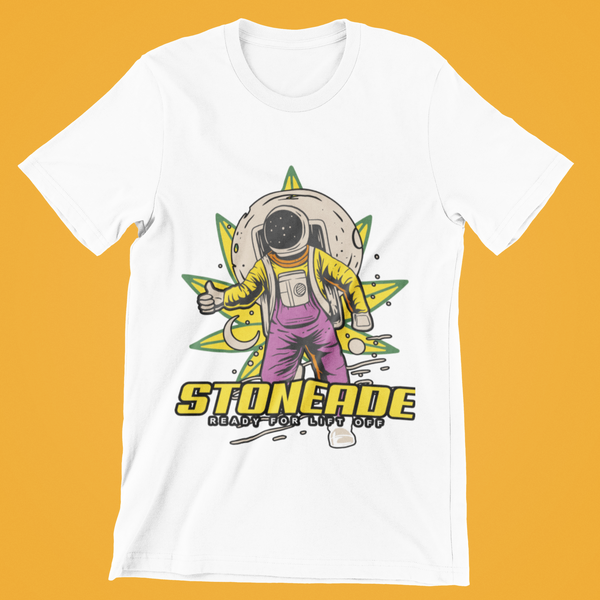 Stoneade Moon Man Short Sleeve T-Shirt
Indulge in the luxurious comfort of the Stoneade Moon Man Short Sleeve T-Shirt. Crafted from 100% cotton, this premium fabric ensures a soft and breathable feel against your skin, keeping you cool and comfortable throughout the day. Whether you're running errands, meeting friends, or simply lounging at home, this t-shirt is the perfect companion for any occasion.
The Moon Man T-Shirt features a relaxed fit that allows for ease of movement, ensuring you never feel restricted. The durable stitching and high-quality construction ensure that this t-shirt will stand the test of time, maintaining its shape and color even after multiple washes. With its versatility and comfort, it's a wardrobe staple that effortlessly combines style and practicality.
The Moon Man T-Shirt is also more than just a fashion choice; it's a symbol of individuality and self-assuredness. Embrace your inner creativity and showcase your passion for art and innovation. Stand out from the crowd, and let the world know that you're not afraid to embrace your authentic self. With the Stoneade Moon Man T-Shirt, you become a walking work of art, an embodiment of confidence and originality.